IN MEMORIUM - LES LEVINE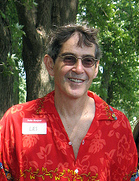 Mosaic Outdoor Clubs of America mourns the passing of one of its own, Les Levine of Toronto, Canada, who lost his battle with cancer in June 2010.
Les attended many International Events, including those in the Dells, Berkshires, Shenandoahs, Adirondacks, North Georgia Mountains and the Catskills -- and likely a few others before we started keeping track.
If you have a memory to share of Les, please send it to Liz (e.s.friedman at att dot net), and we'll post it here.
I remember he taught me the simple joy of jumping out of the canoe into a clean, clear, cool Canadian lake. Such a little thing, seems like, but I'll always remember it. ~ Charna P.
I remember meeting him at the event in "the Dells" in Wisconsin. We ate breakfast together and he put OJ on his cereal instead of milk!! I also enjoyed being with him in the Catskills. We hiked together and had some great conversations. ~ Marci D.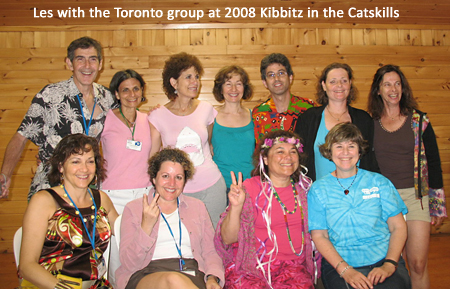 ---
© 2010 Mosaic Outdoor Clubs of America. All rights reserved.