SUNDAY DAYTIME ACTIVITIES
(PLEASE NOTE: this is a tentative schedule and subject to change. We will do our best to stick to it, but as things evolve over the summer, some slight tweaks may need to be made.)
FULL DAY ACTIVITIES

[SOLD OUT] ARTS AND HISTORY OF THE SHENANDOAH VALLEY TRACK [Pre-Paid Add-On]: Visit Monticello , Michie Tavern, and Ashlawn-Highland. We will start the day at Monticello , the autobiographical masterpiece of Thomas Jefferson, which was designed and redesigned over more than forty years. We will start with a guided Gardens and Grounds Tour, then We will tour the house and the plantation. After a picnic lunch (or buy one from the Little Mountain Luncheonette onsite), We will head over to Michie Tavern, a Virginia Historic Landmark that has welcomed travelers for more than 200 years. . We may be invited to dance the Virginia Reel in the Assembly Room, drink an 18th-century tavern punch or write with a quill pen. After visiting the original Inn, the tour continues through the Tavern's dependent outbuildings and the Virginia Wine Museum . Finally, We will head over to Ashlawn-Highland, an historic house museum, 535-acre working farm, and performing arts site in Albermarle County , Virginia, that was owned by James Monroe. Cost: $35; includes admission fees and transportation. Limit 15 people.>This activity is SOLD OUT.

[CANCELLED]CAVES AND CAVERNS TRACK I [Pre-Paid Add-On]: Caverns Tour in the Shenandoahs . Virginia is home to many underground caverns from vast commercialized properties to smaller natural caves. On this tour, We will explore three of the commercial caverns: Endless Caverns, Shenandoah Caverns, and Luray Caverns. Endless Caverns were discovered in 1879 by two boys and their dog, and they are still being explored today. During our one-hour and 15-minute tour, We will see stunning displays of calcite formations and will learn about the history and geology of the caverns. At Shenandoah Caverns, We will see the famous Breakfast Bacon formation featured in National Geographic, soaring rooms such as Grotto of the Gods, and smaller formations such as Diamond Cascade, Capital Dome, and Oriental Garden. Finally, at Luray, We will take a one-hour tour to see cathedral sized rooms with towering columns, shimmering rock draperies, and crystal-clear pools. We will hear the sounds of the Great Stalacpipe Organ, which makes music of concert quality from the surrounding stalactite formations. Cost: $60; includes admission to all three caverns, guided tours, and transportation. Limit 15 people. This activity has been cancelled due to lack of interest. The Friday tour is still available.

NEW ADVENTURE SPORTS TRACK I [Pre-Paid Add-on]: Grass Skiing and Mountain Boarding at Bryce. We will head over to Bryce Resort after breakfast for a mandatory lesson in either grass skiing (like downhill skiing) or mountain boarding (like snowboarding). You ll choose your activity when you get there. We will take an introductory class, then hop the lifts and practice what we ve learned. Session is two hours in length, and We will be off the mountain at At that point, we can walk the trails around Bryce, play mini-golf (golf is additional $4/person), or cross the street over to Lake Laura and join the afternoon hike and swim group hanging out at the lake (swimming is additional 0$4/person). There is also a possibility for an early return to camp (by or ). Cost: $32; includes all equipment, instruction and transportation. Limit 15 people.

[CANCELLED] NEW ADVENTURE SPORTS TRACK II [Pre-Paid Add-on]: Discover SCUBA. Spend a day in an introductory SCUBA class with a certified instructor. You ll spend the morning working at the pool, then head out in the afternoon to test your skills at a local quarry. This is a PADI course, and the class can be counted towards your open water certification. Cost: $85; includes all equipment, guide and transportation. This activity has been cancelled due to lack of interest.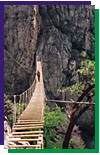 [SOLD OUT] NEW ADVENTURE SPORTS TRACK III [Pre-Paid Add-on]: Climb Nelson Rocks Via Ferrata. www.nelsonrocks.org/via.html. VIA stands for very intense adventure. Ferrata is Italian for like driving a Ferrari. Seriously? No! It's Italian for iron road or iron way. A via ferrata is basically a long climbing route with permanently fixed cables for protection. Steel rungs are used on steeper sections to keep the difficulty of the climbing moderate, and bridges are often used. Vias have been used in the Alps for a century or more. During the world wars, they were used to move troops easily through high mountain terrain. Via climbing has become a popular sport in Europe , with dozens in existence. The Nelson Rocks Via is the first and only American-designed and -built via ferrata in the world. It includes a 230' long, 150' high swinging foot bridge, one of the longest such bridges in the country. Anyone who is fit enough to handle rugged trail hiking can climb a via ferrata. No rock climbing experience is needed. Vias are a way to experience the excitement, exposure and scenic beauty enjoyed by climbers, without spending the time and money necessary to become a skilled and equipped climber. Cost: $48; includes guide, instruction, equipment, and transportation. (Repeat of the Saturday Via Ferrata Activity) Limit 12 people. This activity is SOLD OUT.

BOAT AND FLOAT TRACK [Included]: James River Canoe/Kayak and River Clean Up. This year we re giving something back to the community as part of the MOCA International Event. During our Sunday canoe/kayak trip on the scenic James River , We will tow along a raft to collect debris and trash as we go. In exchange for this environmental effort, we get to use the boats for free! There are places to swim along the way, and We will feel great that we were able to give a little back to the community. The outfitter is a two-hour drive from camp, so We will leave early in the morning and return in time for dinner. Expect to spend 3-4 hours on the river. Limit 15 people.

ROAD BIKING TRACK [Included if you have a road bike. Bike rental extra]: Join Bike & Brunch for a Bike Ride in the Shenandoah Valley. The Bike & Brunch Club is a DC-Based Jewish Cycling Club. This week, they will have their weekly ride in the area of Harrisonburg , so Mosaic folks can join in! You ll need to bring your bike, or rent one for an additional charge. Details on bike rentals TBD. Limit 15 people.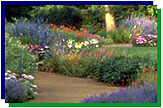 EASY HIKE TRACK [Pre-Paid Add-on]: The Nature and Gardens of Monticello. Earlier this year, Monticello began offering early-morning 3-mile nature walks along the Thomas Jefferson Parkway, the linear park along the Route 53 entrance corridor to Jefferson s mountaintop home. The tour begins at Kemper Park at the base of the parkway and proceeds to an arboretum of native trees and shrubs before heading up the gently graded Saunders-Monticello Trail through a mature woodland offering both substantial shade and excellent views of the surrounding countryside. The walk follows the trail to Thoroughfare Gap, where Saunders Bridge connects the parkway and the grounds of Monticello , and then returns to Kemper Park . During each tour, guide Andrew Fotinos describes the flora and fauna of the woods and tells the story of the parkway s development. The walk lasts approximately two hours. The Thomas Jefferson Parkway was created by the Thomas Jefferson Foundation the private, nonprofit corporation that owns and operates Monticello to serve as a scenic entrance to Monticello and as an educational and recreational resource for visitors and local residents. At the end of our tour, We will head over to Monticello, where We will have lunch (bring from camp or buy at Little Mountain Luncheonette), then take both the Guided Grounds and Gardens Tour and the Plantation Tour, and spend the rest of the afternoon exploring the extensive gardens on our own. Bring a camera. Cost: $18; includes admission fee and transportation. Limit 15 people.

MODERATE HIKES TRACK I [Included]: Hike the North River Gorge Trail in GWF. This is an exceptionally scenic 8-mile trail that passes through an environment of moist earth and humid air that encourages lush vegetation. On this out-and-back hike, you ll cross the river as many as 18 times(!). Minimal elevation gain . Proper footwear required. ( Repeat of Saturday s Activity)
Limit 15 people.

MODERATE HIKES TRACK II [Included]: Hike Big Schloss in GWF. Big Schloss is another treasure in the George Washington National Forest, being relatively easy at only 4.4 miles and 1,000 vertical feet. Big Schloss peak was named by German immigrants, and provides a wonderful view of the surrounding valleys. The first mile has several switchbacks before coming to the ridge line of Mill Mountain . The trail narrows and gradually descends then and starts back up before coming to the junction of the Big Schloss Trail, after which you ll cross a wooden bridge that will take you to the overlook with amazing views. Limit 15 people .

[SOLD OUT] MODERATE HIKES TRACK III [Included]: Hike the Doyle River/Jones Run Trail. Beautiful 6.6-mile hike with three waterfalls and 1400' elevation gain, making this a moderate-strenuous hike by MOMC-MD standards. We will start down the Jones Run trail where We will pass a small waterfall and a larger, fairly spectacular one. Then We will cross the river, where We will meet the Doyles River Trail. We will continue past pass two large waterfalls. We will turn onto the Brown s Gap Fire road, pick up the AT, and head back along it to the parking area. Limit 15 people.This activity is sold out.

STRENUOUS HIKES TRACK I [Included]: Hike the Fridley Gap Trail in GWF.
This strenuous 6-mile hike departs just a couple miles down the road from Camp. This trail has it all: great views, a rushing stream, and several small waterfalls. There are sections with loose rocks and steep uphill climbs, so hiking boots are required. Elevation gain 1750 . Limit 12 people. (Repeat of Saturday s Activity)

[CANCELLED] STRENUOUS HIKES TRACK II [Included]: Hike Laurel Run/Stack Rocks in GWF. A 7-9 mile strenuous circuit hike with many fine views. 1500 elevation gain, with the descent being steeper than the ascent. Some excellent views from north mountain ridge, which straddles the border between Virginia and West Virginia , mainly to the east (into VA), but also some to the west. There are also some excellent views on the first part of the descent. This is a remote hike which has only recently been "discovered." Wild turkey, hawks, turkey vultures, and grouse have been spotted in the area. There may be additional walking at the beginning and end of the hike depending on whether a gate is open that allows us to drive directly to the trailhead (hence the 7-9 mile designation). Limit 12 people .This activity has been cancelled due to lack of interest.
HALF-DAY MORNING ACTIVITIES

ARTS AND HISTORY OF THE SHENANDOAH VALLEY TRACK [Pre-Paid Add-on]: Visit New Market Battlefield Park . The three-hundred acre New Market Battlefield State Historical Park , 19th Century Bushong Farm, and Hall of Valor Civil War Museum commemorate a unique moment in American history--- when college boys, Cadets from VMI, engaged in pitched battle and helped win a victory for the Confederate Army. Your visit includes a two-mile self-guided battlefield walk with scenic overlooks of the Shenandoah River, a visit to the Bushong Farm, where you ll explore the impact of the Civil War on Valley residents like the Bushong family, and have the opportunity to learn about Civil War medicine and medical procedures. You ll also visit the Hall of Valor Museum of Civil War History and view the 45-minute, Emmy Award winning docudrama, "Field of Lost Shoes," which brings to life the battle experiences of the soldiers and the Bushong family. Cost: $10 includes entrance fee and transportation. Limit 15 people. (Repeat of Friday s Activity)

NATURE WALKS AND EDUCATION TRACK I [Included]: Nature Walk with Dave at Lake Shenandoah at Massanetta Springs. Dave Liebman, a world-famous naturalist, will lead a nature walk offsite. This two-mile walk surrounds a small lake used for fishing -- but the habitats are diverse and the wildlife sightings are plentiful. On our scouting hike we saw at least 15 different types of birds as we passed through lakeside, marsh, farmland, and woodland habitats in one small area. This isn t really more than a big farm pond -- but it s one with lots of cool stuff to see if you take the time to stop and look around. Limit 15 people.
CAMP ACTIVITIES TRACK I [Included]: Moderate Horseback Riding. Horses will walk and trot in the field and on the trails. Experienced riders only. There will be two 1.5-hour sessions in this timeslot. Limit 20 people (10 per timeslot).
CAMP ACTIVITIES TRACK II [Included]: Mountain Biking on the Trails Around Camp. Mountain Bike on the trails around camp. Bike and helmet will be provided. Limit 10 people.

CAMP ACTIVITIES TRACK III [Included]: Tennis - Mixed Doubles Round-Robin Tournament. Show what you re made of as you compete against other participants. Winning teams will receive a small prize at the end of the day. Limit 16 people.
HALF-DAY AFTERNOON ACTIVITIES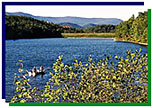 EASY HIKE TRACK: [Included]: Easy Hike, Boat and Swim At Lake Laura. Join us for an easy-moderate hike on the 3-4 miles of trails surrounding picturesque Lake Laura at Bryce Resort. Then relax on the white sand beach, swim, or rent a canoe or paddle boat ($10/hour) Beach admission rate is $4/person. You can pay when you get there. Limit 35 people.

CAMP ACTIVITIES TRACK I [Included]: Climbing Wall. Challenge yourself on the 55 Climbing Wall on the High Ropes course. Work on your climbing skills, and try routes of increasing difficulty. No experience necessary. Limit 25 people.

CAMP ACTIVITIES TRACK II [Included]: Moderate to Strenuous Mountain Biking on Massanutten Mountain Trails. Climb Massanutten mountain by bike, then cruise back down. Ride leaves from camp, and will be guided. Experienced riders only. Must wear helmet. Limit 10 people.

CAMP ACTIVITIES TRACK III [Included]: Swimming. The 25-meter pool will be open. Relax, read, swim, or just work on your tan! Unlimited.
CAMP ACTIVITIES TRACK IV [Included]: Tennis - Singles. Tennis is available for those who wish to play. Players will meet to arrange games.

CAMP ACTIVITIES TRACK V [Included]: Pick-Up Sand Volleyball. We will start this activity daily around after some of the all-day events have returned to camp. No registration needed.
---
© 2005 Mosaic Outdoor Clubs of America. All rights reserved.